I found this lovely vintage lace blouse at the thrift store recently. I almost abandoned it at the checkout when I discovered a couple stains on the back, but I'm glad I decided against it. It was so easy to style. I felt a little hippie-ish in it today. Eh? Maybe that's just because I was laying around in the grass and admiring the blueness of the sky.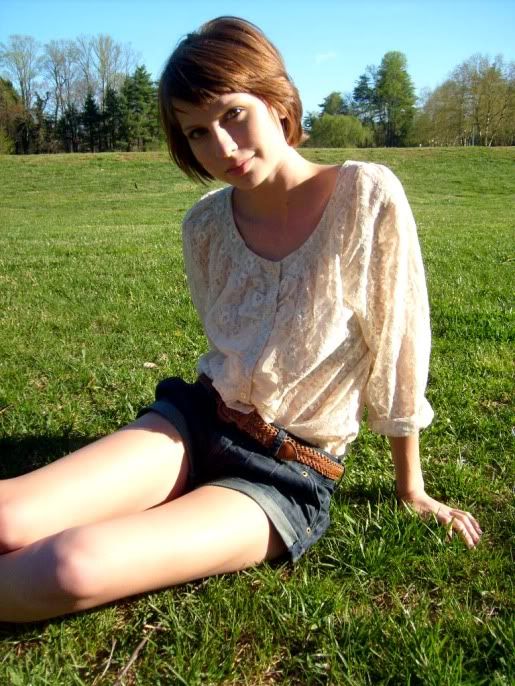 Vintage lace blouse, belt - thrifted; Shorts - American Eagle; Sandals - Nine West
Oh, goodness...an iPad commercial just came on. When I first heard about the iPad it seemed sort of silly to me...I kept wondering how I'd actually use/hold it. But Apple got me with their mesmerizing commercials and catchy songs. Not that it matters, I can't afford one! But even if I did have extra cash to spend on electronics I think I'd buy something different. A Macbook, a new cell phone or a new camera. A camera is at the top of my list. Which reminds me - what kind of camera do you use? Do you like/recommend it? I'm hoping to buy one with birthday money in a couple of months, and I have no idea what I want!