So, my mom and I went to the
Arboretum
today. Unfortunately, it wasn't nearly as exciting as I expected it to be. Apparently we went a little to early and there wasn't much flowery colorful blooming going on. We're planning on going back at the beginning of May and hopefully I'll be able to get some better (as in, more springy and colorful and Arboretum-like) photos then. Until that happens I'm going to give these photos overly excited captions and pretend they are super interesting.
Me in front of some random green things! Amazing!
Standing amongst tree-ish shrubbery! Wow!
A wooden structure archway thingy. YEAH!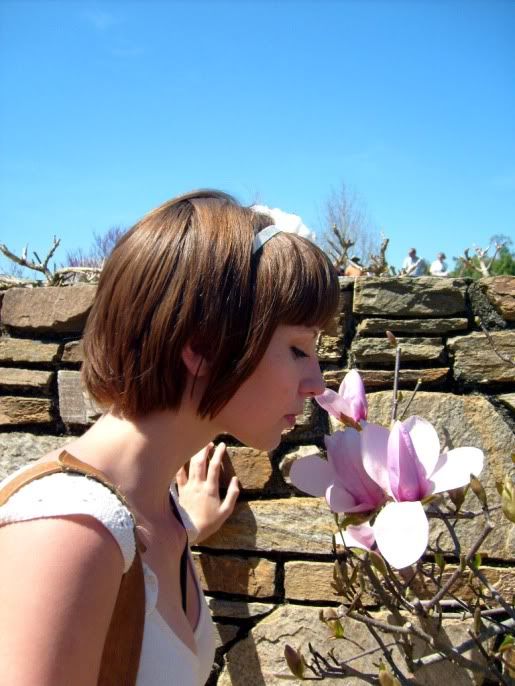 Sniffing a flower. Intense!
Swinging! WOOO!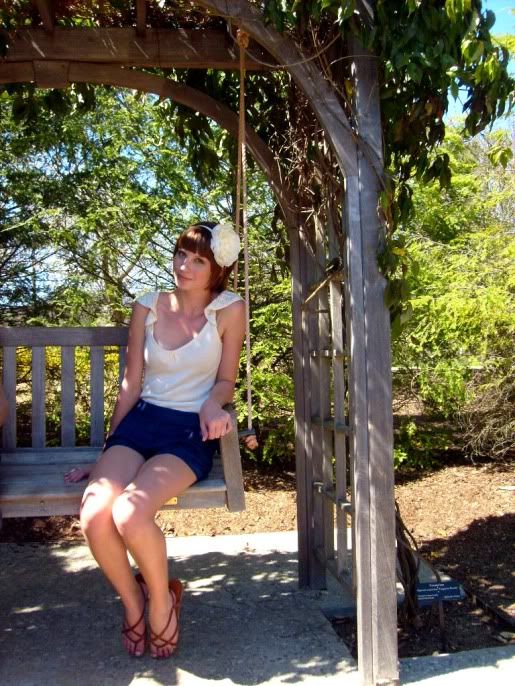 Still swinging?!?!?!!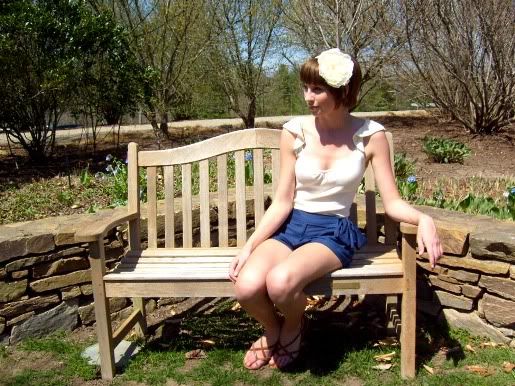 On a bench! (Note the teeny flowers behind me. COLOR!!!)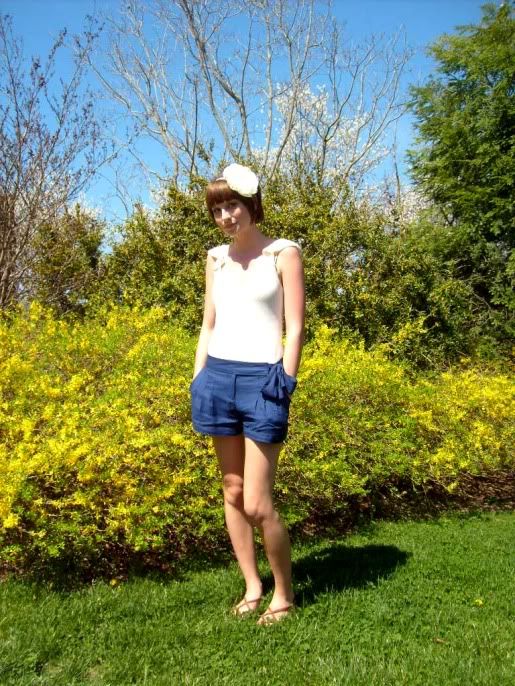 In front of yellow bush things! That's right, yellow!
PINK TREE?! (Ok, I actually did think this tree was really cool. I've seen pink blooms on a tree, but pink branches?!)
Headband - Forever 21; Top - Old Navy; Shorts - Cooperative (Urban Outfitters); Sandals - Nine West
Sorry for being touristy and wearing a practical but not terribly exciting outfit. I promise to be more interesting in the future. Coming soon: dry shampoo review and my first Modcloth purchase. WOOOO!