It wasn't until after I'd gone out that I realized my tripod wasn't in my car. So yeah...these pictures aren't so great.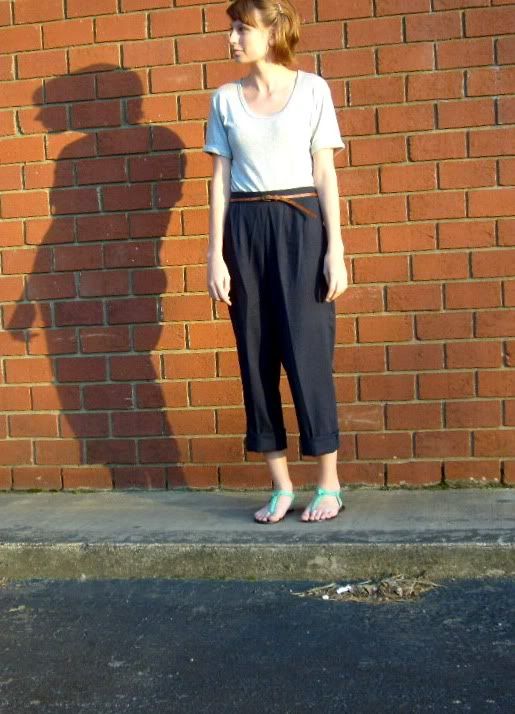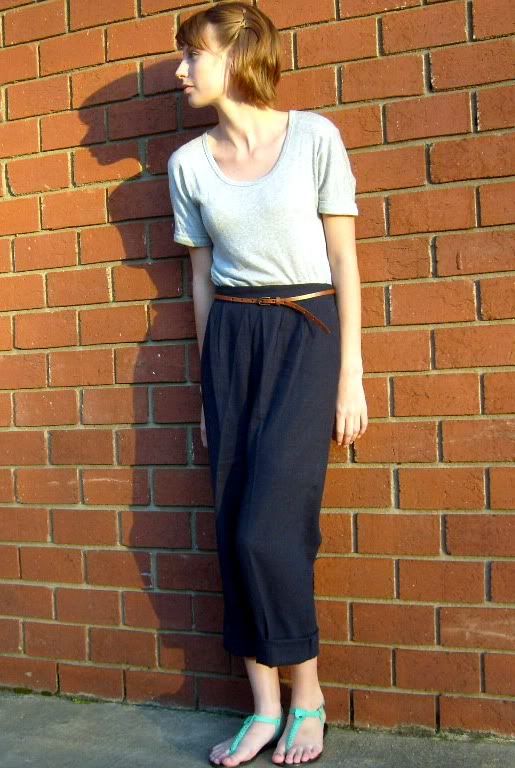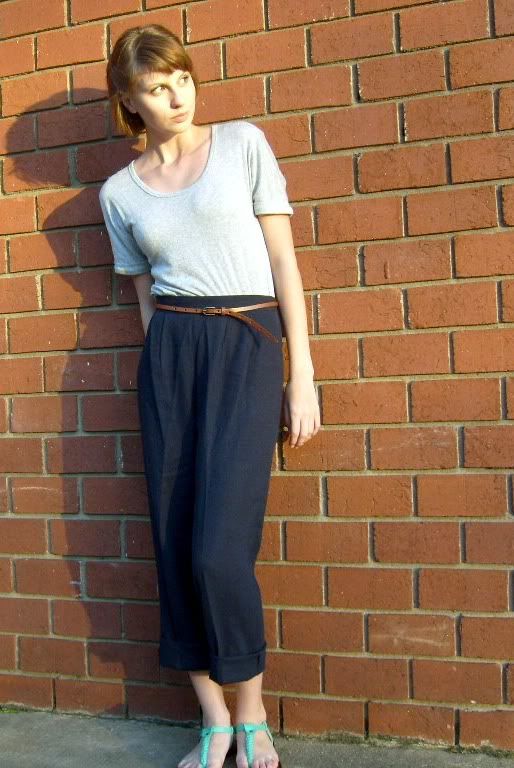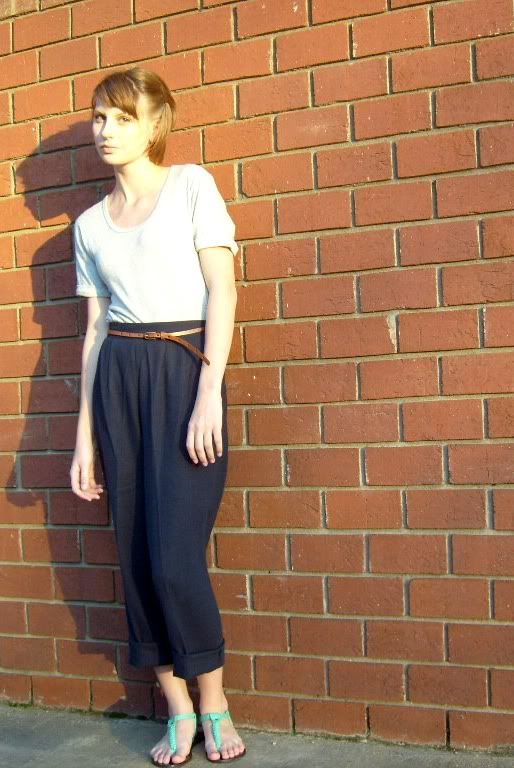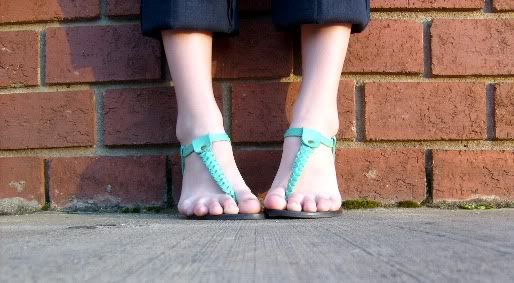 Dress (worn as shirt) - Gap; Belt, sandals - Urban Outfitters; Pants - thrifted
I wore this last night for a delicious sushi feast. I threw this outfit together because the pants and sandals are new and I was quite eager to wear them. Snagged the pants at the thrift store and I looooove them. The fabric is so light weight. Hooray for summer pants! This outfit makes me want to go the beach. Ok, everything makes me want to go to the beach...but this feels very walking-around-a-beach-town-in-the-evening.
Well, my stomach is growling and I have a big to-do list I need to get going on. Hopefully I can catch some sun today too! What are you doing this weekend?