So today is the first official day of my spring break...and it actually feels like spring! I did a little shopping over the weekend and bought this chambray dress, which I'm wearing as a shirt here. I almost bought a chambray shirt instead...but I figured I could wear this as a shirt and dress which is pretty darn awesome. I've already thought of lots of outfits I can pair it with worn as a shirt. It is perhaps the most multi-functional thing I own. Since it's spring break campus is pretty much abandoned so I ventured out of my usual photo taking location today.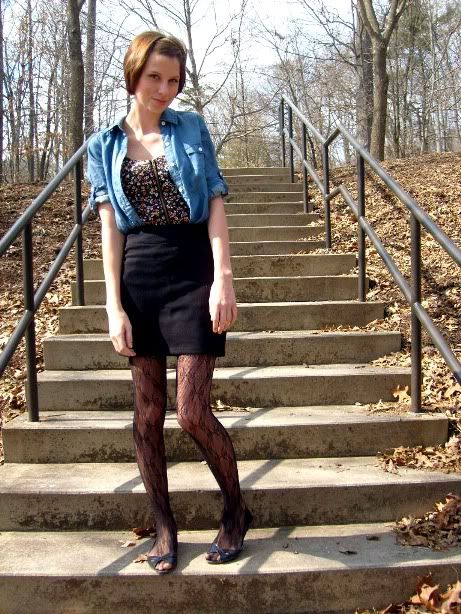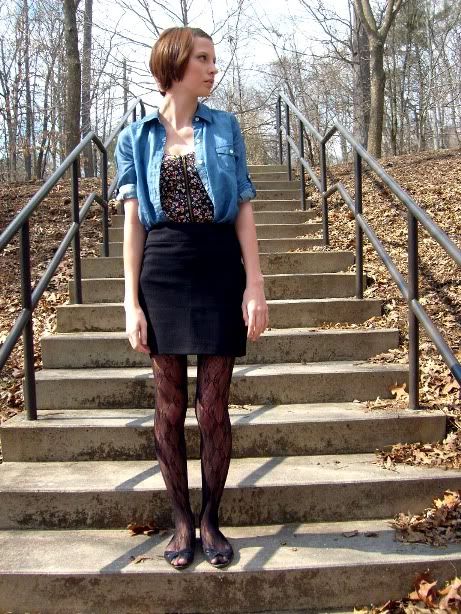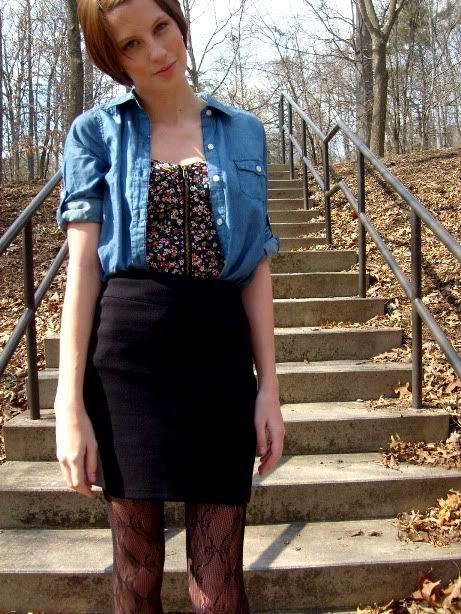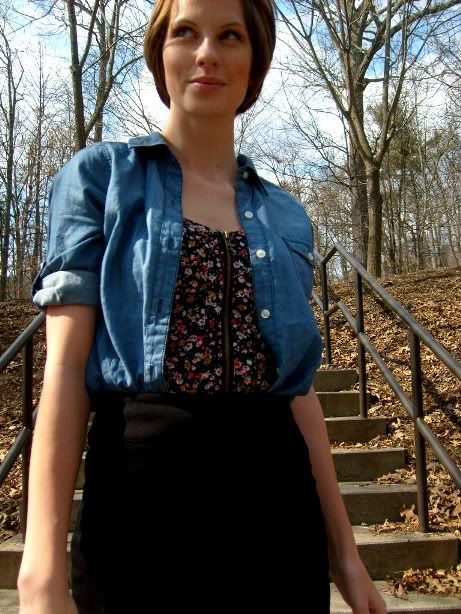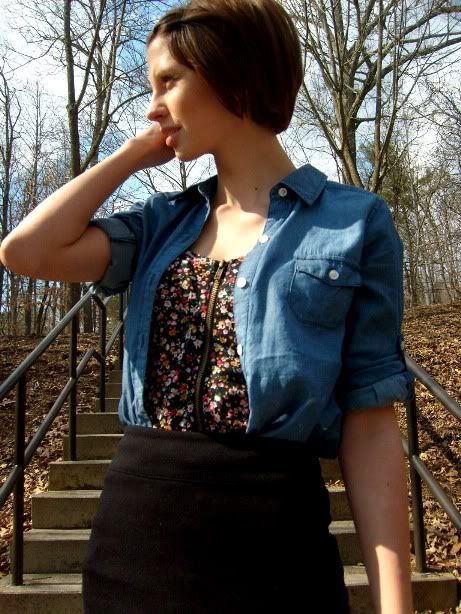 Welp, I'm off to hem and alter all the goodies I picked up at the thrift store today!
P.S. Here's what the shirt looks like as a dress. You'll probably see me wearing it this way soon.
P.P.S. It's really hard for me to keep growing my hair out when Carey Mulligan's looks so darn cute. (And she deserved that Oscar, dammit.)