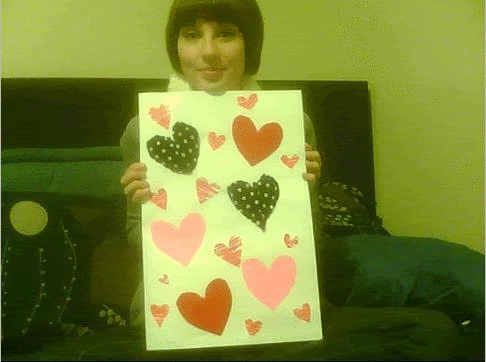 I made this silly card for my boyfriend. Sorry about the low quality webcam pictures. Unfortunately I need to spend the rest of the day studying. But if I'm lucky it will snow tonight and I won't have class tomorrow! Happy Valentine's Day!

P.S. The card was for my boyfriend, but the gif is for you guys! I ♥ you readers and followers! Thanks for all your support and sweet comments.

P.P.S. I just reached 50 followers! Yaaaay! I'll do a giveaway soon to celebrate.