My feet are killing me! I knew it was a bad idea to wear these to work. But nothing else was as cute with this outfit! Lesson learned.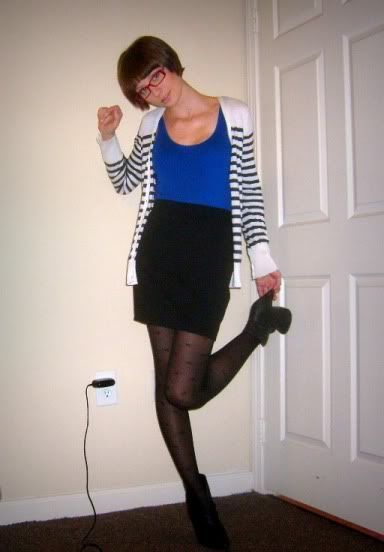 Cardigan, tank - Old Navy; Skirt - Urban Outfitters; Tights - ebay; Boots - Marshall's; Glasses - DKNY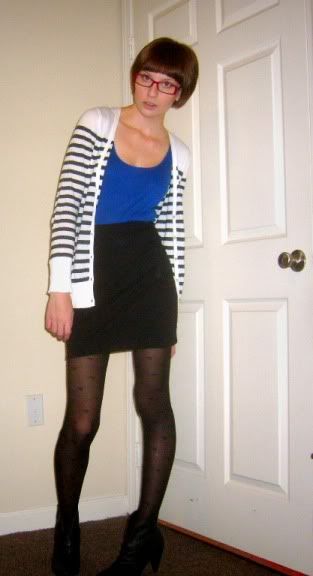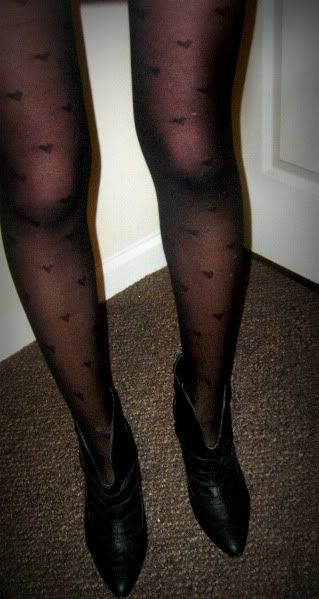 I ordered these tights via ebay for around $7. I was excited to find them so cheap, but they are really low quality. Today was the first time I'd worn them and they already have a few small rips and runs. Ugh.