My super-sweet boyfriend endured the cold today to snap these photos for me. As you can see I got a haircut! And if you follow
Erin at calivintage
(and you totally should!) you can probably tell that my haircut was inspired by her. But she definitely pulls it off better than I do! I'm not sure how I feel about it yet...still getting used to it I guess.
Headband - Forever21 (I think?); Dress - Forever21; Cardigan - J. Crew; Tights - Gap; Boots and bag - thrifted.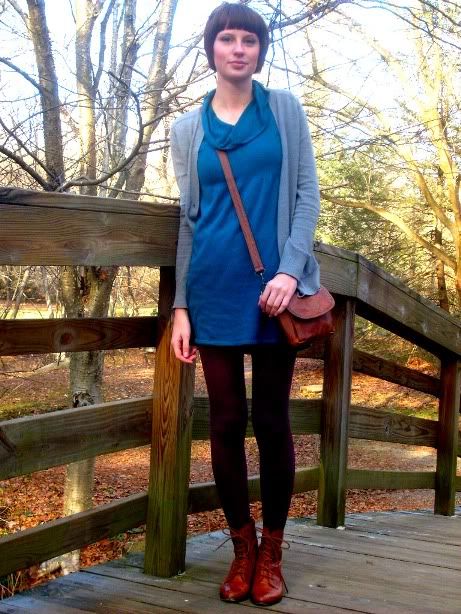 Sorry about my weird facial expression in these...
Welp, I'm off to go shopping!