I've been slacking on updating/reading/commenting. I started work this week and I can't believe how busy and overwhelmed I feel already.
Necklace - local store; Top - Forever 21; Cardigan - J. Crew; Skirt - Urban Outfitters; Shoes - Old Navy
I wore this yesterday for lunch and a movie matinee with my boyfriend. We saw The Imaginarium of Doctor Parnassus. It was...odd. But I liked it. Lots of amazing visuals. I tried to find some screenshots to show you, but nothing does it justice quite like this trailer:
Anywho. We were going to go to the parkway and take some pictures, but we ran out of daylight. So I ended up with these...taken at the visitor's center, haha.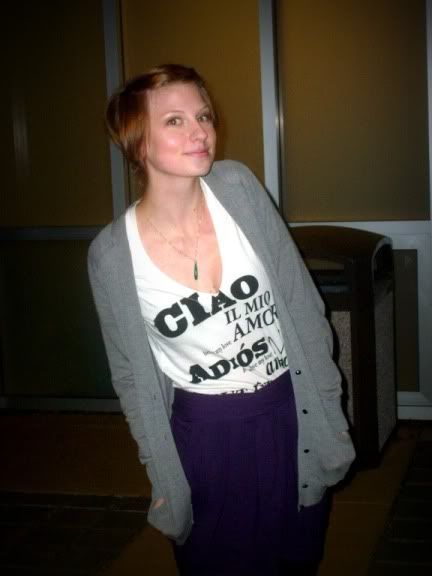 Well, I'm off to do homework and watch TV. The Office comes back tonight, woot! And Project Runway is on!